Biodiesel
It 'a biofuel produced through a transesterification reaction, a process in which a vegetable oil is reacted in excess of methyl alcohol, in the presence of an alkaline catalyst. The final product is a mixture of some methylesters that does not contain sulfur and aromatic compounds but oxygen in high amounts and can be used as fuel for transport and heating.
Distilled fatty acid
The plant includes a unit of physical deacidification of oils and fats which is separated by distillation in a current of fatty acids.
The product obtained, consisting of high-concentration acid is used in the chemical industry or the animal feed.
Glicerine
Glycerin is a byproduct of the transesterification reaction in the biodiesel production.
Crude glycerine obtained is processed in the system of the DP Lubricants that includes all stages of the treatment that is: desolventizing; Purification; Concentration; Distillation and refining.
Vegetable olein
In the plant of purification of glycerol is separated, as by-product, a vegetable olein current that are used in the chemical industry.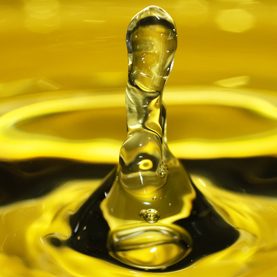 Pitches
The distillation of Foreign produces a residue composed of raw material unconverted used as fuel in the boiler.